Tel: +86 371-67991755
Fax: +86 371-67993277
Sales direct: +86 15838331071
E-mail:sales@battemachinery.com
http://www.meltpumpextrusion.com
24h services
melt pump for extrusion system
Product introduction:
M pulsation series is a general melt pump for extrusion system. It is mainly used for supercharging and stable flow transportation of extruder or high viscosity polymer, such as sheet, plate, pipe, film, cable, coextrusion, mixing, precision extrusion and so on. Can also be installed in the melt pipe, used as booster pump, heating mode is mainly electric heating, suitable for PS PP PET PA ABS PE-LLD and other processes.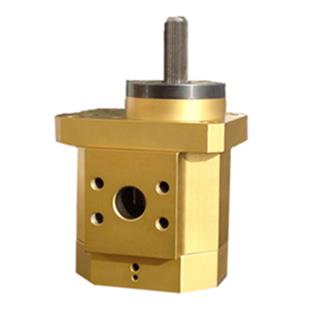 The main features of M series melt gear pump are:
1. It can be applied to high temperature (350 degree) high pressure (35MPa) high viscosity (20000Pa / s) working conditions.
2. Optimize the runner design to avoid dead angle in the runner, reduce material residue and improve product quality.
3. The improved gear parameter design makes the output pressure more stable and the pulsation rate lower, which is suitable for precision extrusion.
4, the use of high temperature alloy steel, good wear resistance, long life.
5, adopt different sealing methods to adapt to a wide range of viscosity.
6, according to the customer's different site conditions, provide the appropriate installation method, more flexible and practical.
melt pump for extrusion system Technical parameters:
Medium viscosity: 1 ~ 20000Pa / S (1000 ~ 20000000cP)
Inlet pressure from 0 to 30MPa
Export pressure from 0 to 40MPa
Maximum pressure difference 25MPa
The use of temperature is less than 350 degrees C