Tel: +86 371-67991755
Fax: +86 371-67993277
Sales direct: +86 15838331071
E-mail:sales@battemachinery.com
http://www.meltpumpextrusion.com
24h services
extrusion melt pump introduce
Melt pump is mainly used in high temperature and high viscosity polymer melt transportation, pressurization, metering.
Melt Gear Pump also called Melt Pump, It is suitable for the transportation, pressurization and metering of high temperature and high viscosity polymer melt and mainly used in Polymer extrusion molding, such as pelleting, thin film, tube stock, plates, sheets etc. line of business. It is generally installed between the outlet of extruder and the head of extruder, and it can be also installed in pipeline for delivering high viscosity pure material.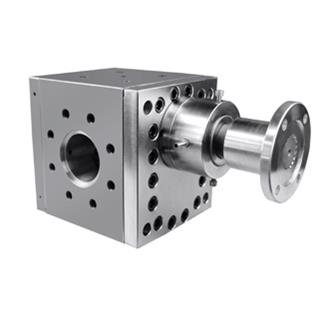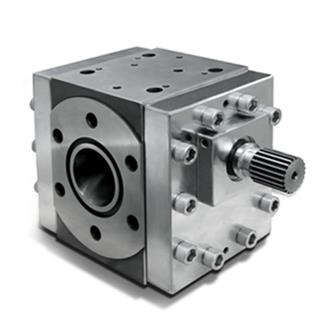 The additional control of a IKV-RP Gear Pump installation also provides you with more production line flexibility, first by shortening start-up times on difficult materials and second, by processing multiple polymers with the same screw. The IKV-RP Control closes the loop from pump inlet pressure to extruder drive while monitoring downstream pressure to eliminate any problems due to downstream line stoppage.
This series of melt pump adopts electric heating, and application to PS, PP, PET, PVC, PC, PMMA, PA, ABS, etc.
We can supply complete equipment, including melt pump, connecter of exits and entrances, drive system, control system etc.