Tel: +86 371-67991755
Fax: +86 371-67993277
Sales direct: +86 15838331071
E-mail:sales@battemachinery.com
http://www.meltpumpextrusion.com
24h services
Do a good reputation batte melt pump
A good reputation of a manufacturer can make the most visualized promotion for our high temperature melt pump, but this is not what we want to have. How to make a good reputation, see what batte melt pump manufacturers say: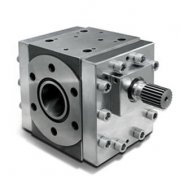 1. Quality is the beginning of everything and the most basic condition.
  2. Performance decides benefit, which is satisfied by technology and experience.
  3. The rationality of production line technology must be to help users create miracles with less investment, quick results and more profits.
  4. Good after-sales service is indispensable and the last check of production efficiency.
  If the manufacturers of high temperature melt pumps can achieve and do the above four points well, there will be far-reaching users to come to our doors automatically. If we say that the price of crusher is reasonable and preferential, it will also lay a solid foreshadowing for the sales work. The only purpose of the manufacturers and users is to make money. If the manufacturers do not make money, they will not sell the equipment. If the users do not make money, they will not buy the equipment. The two should complement each other.