Tel: +86 371-67991755
Fax: +86 371-67993277
Sales direct: +86 15838331071
E-mail:sales@battemachinery.com
http://www.meltpumpextrusion.com
24h services
The extrusion pump for conveying and metering of melt stream
The
extrusion pump for conveying
and metering of melt stream extrusion.
The application range goes from classic transfer and metering tasks in the chemical and pharmaceutical industries up to the conveyance of monomers and prepolymers during the production of polymers. Decades of experience in construction and an optimum selection of materials, make this type of pump suitable for even the most demanding tasks and are outstanding in their reliability and metering precision in both vacuum and high pressure applications. Typical areas of application for this type of pump are to be found in the chemical, cosmetic, food, petrochemical and polymer industries.met pumps can be supplied with or with out heating.The
construction pump
system for Plastic Material, Excluding PVC,Capacity 50~1000 Kg/hr.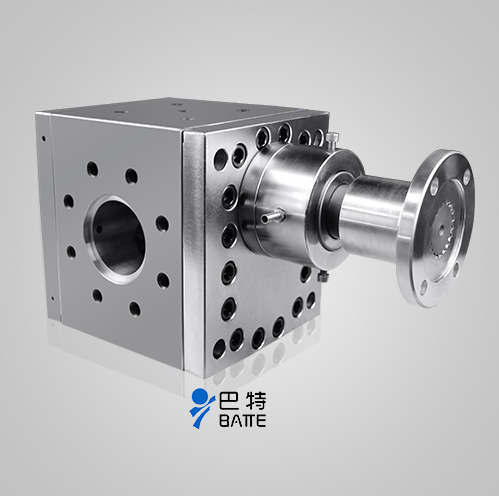 All gear pumps rely in fine clearances especially when handling thin fluids to prevent internal leakage.gear pumps become less efficient with thin fluids especially when differential pressures are high. Batte
gear pumps
have the advantage of being well balanced and can run at high speeds often making them a better choice for thin fluids. They can also be manufactured in very small sizes making them useful for dosing, sampling and metering.So the application of the melt pump in the extruder really makes the material in the process of extrusion to meet the requirements of energy saving, and the processing efficiency of the equipment becomes higher, so the melt pump technology can be used to meet the requirements of high efficiency.