Tel: +86 371-67991755
Fax: +86 371-67993277
Sales direct: +86 15838331071
E-mail:sales@battemachinery.com
http://www.meltpumpextrusion.com
24h services
Chemical gear pumps extrusion(ZB-W)
Chemical gear pumps extrusion for low viscosity materials transport and quantitative applications.The chemical metering gear pumps for conveying and metering low to medium-viscosity fluids.It is a type of chemical and industrial gear pumps used in transportation and quantitative chemical and pharmaceutical industry.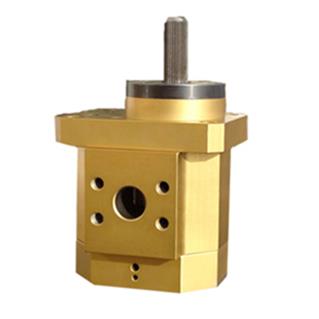 Chemical Gear Pumps Extrusion Technical Parameters:
Technical Parameters

Operating parameters

Material of Pump Body: 316L Stainless Steel

Material for Pump Gear: 440B Martensitic Stainless Steel

Shaft Sealing: Oil sealing, gasket sealing, screw seal,labyrinth seal, mechanical sealing, packing and spiral packing, combined
Heating Method: Electrical Rod, Conductive Oil or Hot Water Model/Volume Range: 0.5cc to 12000cc, 0.5cm3/rev - 12000cm3/rev

Working Temperature: ≤300℃

Inlet Pressure: vacuum – 1.5MPa

Differential Pressure: ≤120MPa
Chemical Gear Pumps Extrusion Applications:
1.Chemical metering gear pumps use for food, petrochemical and polymer industry and other fields to show the reliability of delivery and quantitative accuracy.
Chemical and industrial
gear pumps extrusion
are used where operational safety as well as precise and consistent transport are crucial for highly demanding chemical and pharmaceutical processes and in other industrial applications. Batte melt pump is a professional production and processing and custom manufacturers.

Relative Articles:
◆Polymer melt pump extrusion(ZB-C)
◆Spinning pumps extrusion(ZB-U)
◆High-viscosity melt pump(ZB-E)
◆Plastic melt pump extrusion(ZB-B)