Tel: +86 371-67991755
Fax: +86 371-67993277
Sales direct: +86 15838331071
E-mail:sales@battemachinery.com
http://www.meltpumpextrusion.com
24h services
Chemical pump
Chemical pump is mainly used in the chemical industry, most in the machinery industry and chemical industry applications.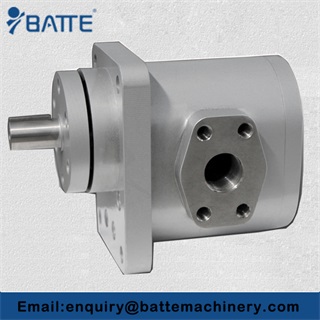 Chemical Pump characteistics:
Batte using efficient technology in production the assembly personnel and coupled with the audit inspectors to ensure the durability of chemical metering gear pumps. Batte chemical melt pump is mainly used in high temperature and high viscosity of the polymer melt conveying, pressurization, metering. The main function of chemical dosing pump is to regulation melt temperature pressurization, regulator, maintaining precise from the extruder and stable melt flow fed into the extrusion head.
Chemical Pump Applications:
Today, the chemical melt pump on extruder has been widely used in chemical fiber, granulation, plastic film, sheet, plate, extrusions, pipes, wire and cable, drawing, composite extrusion production line, processable material covering almost the majority of the polymer materials, such as: PE, PC, PP, PVC, HIPS, PS, PA, TPUR, fluoropolymers, polysulfones, polyesters, thermoplastic elastomers, rubber and adhesives and other heat. In the field of chemical and it has an important role.

Relative Articles:
◆ZB Series Biaxial Driver Melt Pump
◆Gear Pumps Extrusion Exporters India
◆Thermoplast melt pumps extrusion
◆Melt gear pumps