Tel: +86 371-67991755
Fax: +86 371-67993277
Sales direct: +86 15838331071
E-mail:sales@battemachinery.com
http://www.meltpumpextrusion.com
24h services
Gear Pump Rubber Extrusion
Gear pump rubber extrusion optimise the extrusion process of the rubber since they ensure a constant flow of material, generate the required operating pressure and therefore relieve the extruder of pressure build-up.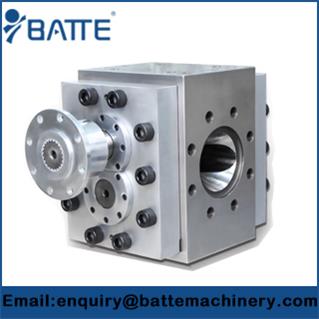 Gear Pump Rubber Extrusion Specifications:
3.Nearly suitable for all the raw materials
4.Excellent wear resistance
Gear Pump Rubber Extrusion Parameter:
Max Outlet Pressure: 700Bar
Max Inlet Pressure: 20Bar
Max Pressure Deviation: 500Bar
We also can design special pump size according to customers'need.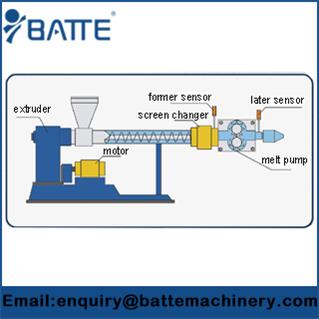 Gear pump rubber extrusion increases the production plant's performance, gear pumps extrusion can improve the quality of the end product, thanks to lower melting temperatures and extends the extruder's lifetime. Extruder pulsations and pressure peaks are also smoothed out or eliminated thanks to the melt pump extrusion's attenuating effect.

Relative Articles:
◆Melt Pump For Pet Extrusion
◆What is a booster metering pump extrusion?
◆Melt Pump And Gear pumps for Extrusion
◆High Pressure Melt Pump For Extrusion Line