Tel: +86 371-67991755
Fax: +86 371-67993277
Sales direct: +86 15838331071
E-mail:sales@battemachinery.com
http://www.meltpumpextrusion.com
24h services
Here You Can Find The Best Pipeline Melt Pump Extrusion
Pipeline melt pump extrusion is mainly used for smooth flow of pressurized polymer layer of high-viscosity transmission medium.Here
you can find the best p
ipeline melt gear pumps extrusion.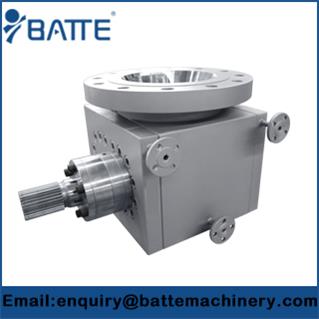 Pipeline Melt Pump Extrusion Description:
Pipeline melt pump extrusion is single stage single suction centrifugal pump one, is a vertical structure, the import and export of the melt pump extrusion in the same straight line, and the import and export of the same caliber, rather like the section of pipe, the pipe can be installed in any position of it named pipeline pumps.
Pipeline Melt Pump Extrusion Features:
2.The product is energy efficient, reliable performance.
3.Seal mechanical seals into mechanical seals combinations, using carbide materials, wear-resistant seal.
4.Can effectively extend the service life of mechanical seals.
5.Single suction single stage centrifugal pump, it's the same and in the same line, and the axis perpendicular to the centerline, the vertical pumps.

So in Batte ,you can find the best p
ipeline melt
gear pumps extrusion
at a
the most affordable price.

Relative Articles:
◆Gear Pumps Extrusion Exporters India
◆Hot Melt Pump Extrusion
◆Gear Pump For Reaction Kettle
◆Hot Melt Glue Pumps