Tel: +86 371-67991755
Fax: +86 371-67993277
Sales direct: +86 15838331071
E-mail:sales@battemachinery.com
http://www.meltpumpextrusion.com
24h services
The service life of the gear pump mechanical seal
The service life of the gear pump mechanical seal refers to the running time of the gear pump extrusion mechanical seal failure from the start of work until the cumulative. Mechanical seals failure are rarely due to long time prolonged wear. Actually, other factors are often able to induce their premature failure.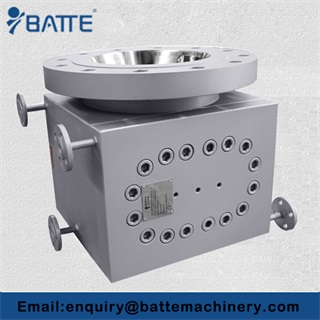 Note to extend the service life of gear pump mechanical seal:
1. establish a sealed chamber suitable working environment, such as to effectively
control the temperature, remove the solid particles to form an effective liquid film between the seal faces;
2. meet the technical specifications of the seal;
3. using gear pumps
with a rigid housing, rigid shaft, high-quality support system.
Our all melt pump gear and mating surfaces are ground and strictly control the assembly clearance to obtain accurate flow. According to different conditions of the use of gear pump. ZB-B series chrome-nickel alloy steel, tool steel, high-temperature materials. ZB-H series high temperature melt pump extrusion
imported CPM tool steel or titanium, tantalum alloy material, the overall quenching, hardness HRC62-68, wear resistance it is good.

Relative Articles:
◆Chemical pump
◆Melt gear pumps
◆High pressure high temperature pipeline booster pump
◆Volumetric gear pumps