Tel: +86 371-67991755
Fax: +86 371-67993277
Sales direct: +86 15838331071
E-mail:sales@battemachinery.com
http://www.meltpumpextrusion.com
24h services
Extrusion melt pumps for thermoplastics
Extrusion melt pumps for thermoplastics in standard applications with optimized in- and outlet, temperature control and without dead zones.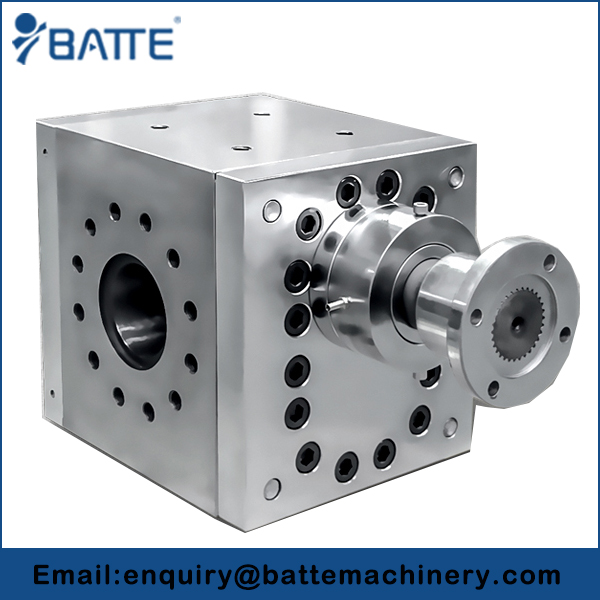 Extrusion Melt Pumps For Thermoplastics Working Features:
Extrusion melt pumps for thermoplastics is a pair of matching gears which form a positive displacement pump. Melt is pushed by the extruder into the melt pumps for extrusion entry and gets trapped in the chambers between the gears and the housing, carried around and forced out the other end. One gear is driven by an external source, and drives the other gear, and the tooth-to-tooth contact creates a seal between the two gears.
Gear pumps play an important role in extrusion system for all thermoplastics:
Optimization of the production process
Reduction of pressure build-up function in the extruder
Improvement of the quality of the end product thermoplastics

Batte is a melt pump extrusion manufacturer in China,We manufacture Spinning pumps extrusion ,High temperature melt pump extrusion and Chemical gear pumps extrusion depending on the application, contamination, level of filtration required.
Relative Articles:
◆Gear Pumps For Extruder
◆Gear Pump For Rubber Extruder
◆Pressurized Melt Pump Extrusion
◆Gear Pump For Reaction Kettle